Foundation Slabs Service in Bartow, FL & Surrounding Areas Like Lakeland Highlands & Highland City
When we install concrete foundation slabs in lakeland, fl, no detail is left unaccounted for.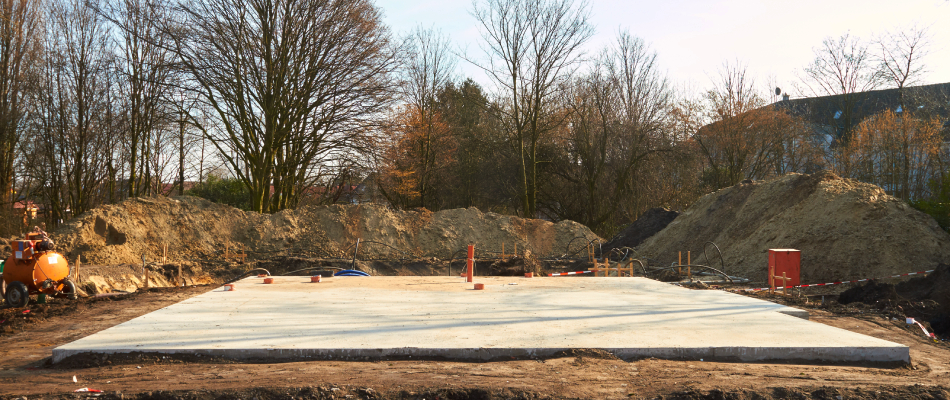 Every building needs a solid foundation that can shoulder the considerable weight of the structure, provide a level base for construction, and separate any wood-based materials used from coming into contact with the ground, which could cause them to become infested by termites or rot over time. Oftentimes, this solid foundation is made out of concrete.
---
Our foundation slabs Process
At Evolve Professional Landscape Management, we install concrete foundation slabs throughout the Lakeland, Florida area. We believe that concrete foundation slabs are a beneficial addition to any project because they:
Are relatively simple to install
Eliminate the need for major excavation work to be performed
Are a cost-effective foundation option
There are also many advantages of working with our team during the concrete foundation slab installation process. For example, when we install concrete foundation slabs, no detail is left unaccounted for. We do this to ensure the quality of the project and to ultimately make sure that the foundation slab is able to support the newly constructed building for many years to come.
We serve the Polk County, Florida area, including Lakeland, Auburndale, Fort Meade, Mulberry and Winter Haven.
---
Call Us Today to Schedule Our concrete foundation slabs Service
Whether you are constructing a commercial building or a new home, we are ready and willing to help you out. If you have any questions about concrete foundation slabs and why they're a beneficial foundation option, don't hesitate to Call us today at (863) 537-7537 to schedule!. We are eager to earn your business and look forward to serving all of your landscaping and concrete needs.