Sod Service in Bartow, FL & Surrounding Areas Like Lakeland Highlands & Highland City
We Offer a Wide Range of Sod Types That Will Grow Beautifully in the Climate of Lakeland, Winter Haven, Mulberry, Bartow, Auburndale, Lake Wales, and Fort Meade, FL.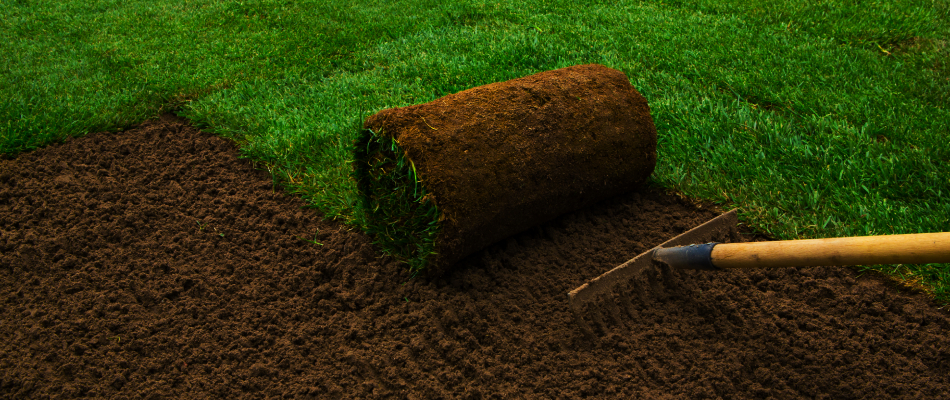 Sod is made up of soil, grass, and roots, and is often rolled in large rolls to make it easier to move around and lay for planting. It eliminates the need to plant individual grass seeds, which makes it easier to have a beautiful and lush lawn quickly. Many commercial properties have sod, such as sports arenas, golf courses, and other similar places with attractive landscaping. It gives a more uniform appearance to the lawn, and an experienced landscaper can lay the sod smoothly and efficiently.
---
Call Us for a Beautiful and Green Lawn on Your Commercial or Residential Property.
Residents of Central Florida can talk to a skilled landscaping expert at Evolve Professional Landscape Management. Our office is located in Bartow, Florida, and we provide service to residents of Winter Haven, Fort Meade, Mulberry, Auburndale, Lake Wales, and Lakeland, Florida, as well. We offer a wide range of sod types that will grow beautifully in the Florida climate, and our staff members will come to your property to provide a free estimate for your landscaping needs. Our other services include tree service and removal, lawn care and maintenance, irrigation, and landscaping. We are available Monday-Saturday from 7am-7pm, so we can work around your busy schedule.
Sod installation should be performed by a professional, since it can be expensive to purchase, and if installed incorrectly, might not survive. At Evolve Professional Landscape Management, we take great pride in our hard work and excellent customer service. We can provide new or replacement sod, and will install it correctly to ensure that you have a beautiful and green lawn on your commercial or residential property.
Sodding Services in Auburndale, Ft. Meade, Lakeland, Mulberry, Winter Haven & Bartow
---
Call Us Today to Schedule Our sod Service
We're Skilled Landscaping Experts Who Offer a Wide Range of Sod Types. Let Us Know We Can Serve You Today. Call Us at (863) 537-7537 to schedule!