Expert Lawn, Landscaping & Hardscaping Services for Homes, Businesses & HOAs in Lake Wales, FL
We offer lawn maintenance, landscaping, hardscape construction, and tree services.
Lake Wales is a city in Polk County, FL, with a population of almost 16,700. This beautiful area sits southeast of Lakeland, and one of the most popular places to go is Bok Tower Gardens, which features beautiful gardens, a Singing Tower, cafes, and a bird sanctuary. You can also golf at Lake Wales Country Club, enjoy lakeside views at Lake Wales Park, and drive along the infamous Spook Hill.
At Evolve Contracting, we proudly offer expert lawn, landscaping, and hardscaping services to homes, businesses, and HOAs in Lake Wales, FL. We can help you achieve your dream outdoor space with lawn maintenance, landscaping, hardscape construction, and tree services.
---
Our Landscaping Services Include Plantings & Softscapes, Tree Removal, Mulch Installation & More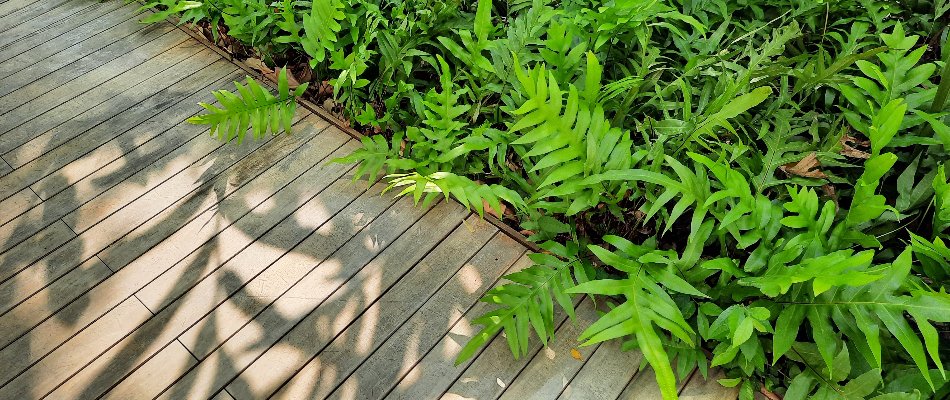 Your landscape should be manicured and beautiful, and we're here to help make that happen with our landscaping services. We can create a 3D landscape design rendering so you can see how your finished project will look before we begin installing it! Our team also offers a plantings and softscapes service, where we can install new landscape beds on your property in Lake Wales, FL, or renovate your existing ones. Then, we can fill them with beautiful plants and annual flowers! We can also add mulch or rock to enhance their aesthetic and keep them healthy.
Our crew can install low-voltage LED landscape lighting to bring your outdoor space to life after the sun goes down. On the other hand, we can help establish a new, lush lawn almost instantly with our sod installation service! If you have water retention issues on your property, then our drainage solutions are just what you need. Additionally, we can provide landscaping services for new construction projects!
We can trim and prune your trees to enhance their beauty and health so they remain focal points on your property. Meanwhile, we also provide tree removal and stump grinding services to handle any you no longer want and the unsightly stump. We even offer palm tree installation, removal, trimming, and pruning to meet your needs.
---
Our Lawn Maintenance Services
It takes a lot of work to keep your lawn in tip-top shape, but it doesn't have to be! We offer a lawn maintenance package, which includes all the services you need to boast a manicured turf and landscape. For example, our team will mow your grass weekly from April until October and bi-weekly during the off-season, string-trim hard-to-reach areas, and blow debris off any hard surfaces. We'll also perform shrub trimming and pruning to keep them neat and healthy.
---
Enhance Your Outdoor Space With Our Hardscape Construction Services
If you want to enhance your outdoor space in Lake Wales, FL, we can help with our hardscape construction services! We can build a patio and a matching walkway from equally durable and beautiful materials, including concrete pavers, flagstone, sandstone, travertine, marble, and more. We can also install outdoor steps to improve mobility between different elevations.
A driveway will help your home make a stylish first impression, and you can choose from various top-notch materials to satisfy your aesthetic preferences. Meanwhile, our crew can construct a highly functional retaining wall to hold soil in place and create more flat, usable space, then a seating wall to provide durable, built-in seating for your outside area in Lake Wales.
---
Call us today to schedule any of our lawn, landscaping, and hardscaping services!
At Evolve Contracting, we offer lawn, landscaping, and hardscaping services to residential and commercial properties and HOAs in Lake Wales, FL. Call us today at (863) 537-7537 to schedule any of them!